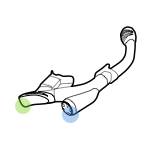 Innovative Dual Way Purge Valve
Dry Top snorkel prevents water from coming in, helps you breathe smoothly in the undersea world. The bottom of the snorkel with a purge valve can help you expel any water from the inside of the tube, just simple exhales.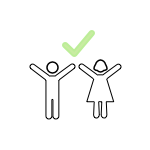 For age from 6 - 12 years old, fully adjustable head straps(easy-adjustment buckle with just pinch and pull) and a high-grade silicon face skirt which molds to fit kid's face shape. The ribbed design provides extra support and ensures a water-tight seal.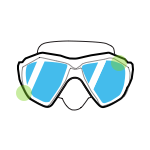 4 mm thickness of tempered glass makes it strong enough for the pressure of water. Scratch resistance lenses prevents from accidental scratches and remains high clarity.
Lightweight & Comfortable
Hard mask frame with 100% soft silicone skirt, enables you to feel fit with no leaking when snorkelling.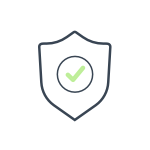 The mask and snorkel are manufactured using food-grade silicone so it has no peculiar smell. The silicon mask provides maximum comfort and the silicon mouthpiece helps prevent jaw fatigue.

* The mask works best in a water temperature between 18-45 degree celsius. If the water is really cold, there is a chance it could fog up as the body temperature is way too different to the water temperature. We always suggest our customer to try this trick.Mix 3 portion of water with 1 portion of baby shampoo in a small spray bottle and spray to the vision area on the inside of the mask, then leave it on before using.
Using a commercial anti-fog solution helps reduce the surface tension on the mask which will help eliminate condensation from forming. You can check out some commercial solutions here.